Physical rehabilitation before and after surgery is important for patients to recover more quickly and completely. Preoperative rehab is to get your body as ready as possible for the surgery. For example, if you are going to have reconstructive surgery on your knee, you need to engage in some physical exercises to maximize the knee's flexibility, strength, and overall wellness a few weeks in advance. Post-surgical rehabilitation is critical to promote healing, reduce pain and swelling, and prevent respiratory and vascular complications.
Longest provides medical devices featuring high quality, easy operation, spacing-saving, and low maintenance for clinics and hospitals to achieve better clinical and operational outcomes.
Longest Air Compression Therapy Products
—— Utilize intermittent pneumatic compression to facilitate patient's recovery and prevent DVT and other vascular complications after surgery and acute injury.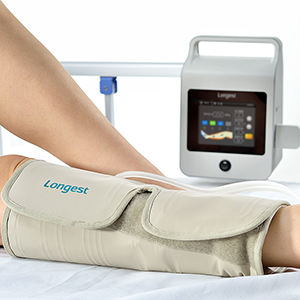 Longest Air Compression Therapy LGT-2200DVT
4 modes for different treatment areas: calf and foot, calf only, foot only, calf and thigh.

A wide range of pressure (40-150mmHg), adjustable to meet different comfort levels and treatment needs

Fast inflation, more efficient

Rechargeable battery, compact design, more convenient to use
Longest Air Compression Therapy LGT-2201DVT
Rechargeable, smaller size, more application scenarios where with limited space

4 modes for different treatment areas

A wide range of pressure (30-150mmHg)
Longest Electrical Muscle Stimulation Device
—— Deliver electrical pulses through electrode pads placed on the skin to reduce pain and swelling, and promote blood flow to facilitate healing and lower the risk of DVT and other venous complications.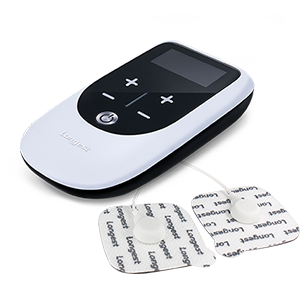 Longest MStim Reha LGT-231
Pocket-size, adhesive electrodes pads, you can use while watching TV, doing chores, and working at the desk

With preset protocols and user-defined protocols, it can be used easily by patients at their home

Intensity: up to 100mA

Frequency: 1-120Hz
Longest Respiratory Exerciser
—— After surgery, patients might find it weak and sore to breathe. A respiratory exerciser provides patients with deep breathing exercises after surgery to increase lung capacity, improve lung function, and prevent developing lung problems such as pneumonia.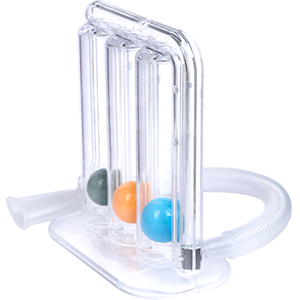 Longest Tri-ball Spirometer LGT-312S 
Uniquely designed with filter sponge for patient safety – prevent foreign matter from being inhaled

Detachable tubing – easy to clean, stay hygiene

Small size, lightweight, easy to hold

User-friendly holder