Treat the Root Cause, Not Just the Symptoms
Extracorporeal shockwave therapy is increasingly used to treat a number of musculoskeletal conditions including plantar fasciitis, lateral epicondylitis of the elbow, calcific tendinopathies of the shoulder, and non-union of long bone fractures.
The therapy uses very intense, short-lived mechanical pulses that transmit as high-energy pressure waves into the targeted painful spots. The energy not only has a direct effect on local nerve endings resulting in a decrease in pain but also stimulates the body's natural healing process, fixing the root cause of pain straightforwardly.
PowerShocker LGT-2500F
Designed to make everyday tasks easier. The large touch screen allows for a more intuitive operation of the devices. The built-in silent air tanker ensures continuous and stable treatment. The device can be moved from place to place instead of relocating the patient, easing the burden of a healthcare professional on their practice and achieving a better patient experience.
Unique lease mode

10.4″ foldable touch screen

Clear body navigation

Pressure: 1.0 – 4.0 bar

Frequency: 1 – 17 Hz
PowerShocker LGT-2500S Plus
Besides the powerful shockwave therapy treatment, LGT-2500S Plus is specifically designed with a vibration massage channel that can be used to relieve pain and relax muscles after shockwave treatment. 
2 channels: shockwave therapy + vibration massage therapy

11 preset protocols

User-defined protocols with clear body navigation

Built-in silent air compressor

Pressure: 1.0 – 5.0 bar

Frequency: 1 – 22 Hz
PowerShocker LGT-2500S
A lightweight & portable shockwave therapy device that allows physiotherapists to deliver speedy treatment whenever the patient is located, even at patients' homes. It also takes up less space, avoiding overcrowding of the facility. 
Small & portable enough to be used in multiple medical fields.

Many preset protocols for simpler and fast operation treatment.

Built in silent air compressor, providing stable and continuous shock waves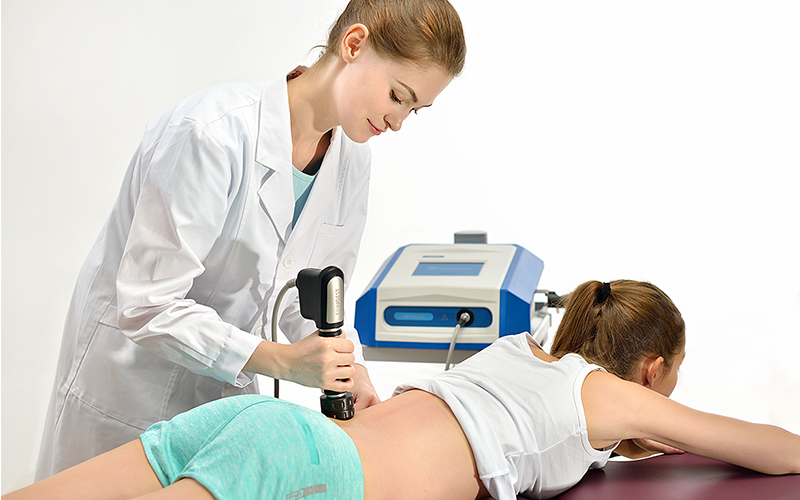 PowerShocker LGT-2510A
The most powerful shockwave therapy device to be used in clinics to provide superior patient care. 
Large storage space

User-defined protocols

Unique burst mode

Visual Analog Scale for pain assessment

Patient database
PowerShocker LGT-2510B
The strongest shockwave therapy devices that reduce treatment time and allow practitioners to attend to a greater number of patients without impacting quality.
2 channels

User-defined protocols

Unique burst mode

Visual Analog Scale for pain assessment

Patient database